Koogan plastics
Why choose us?
Our Products
---
B-BBEE & Development
---
Koogan Cares
---
Innovative Customisations
---
Innovative plastic packaging solutions
Decorating range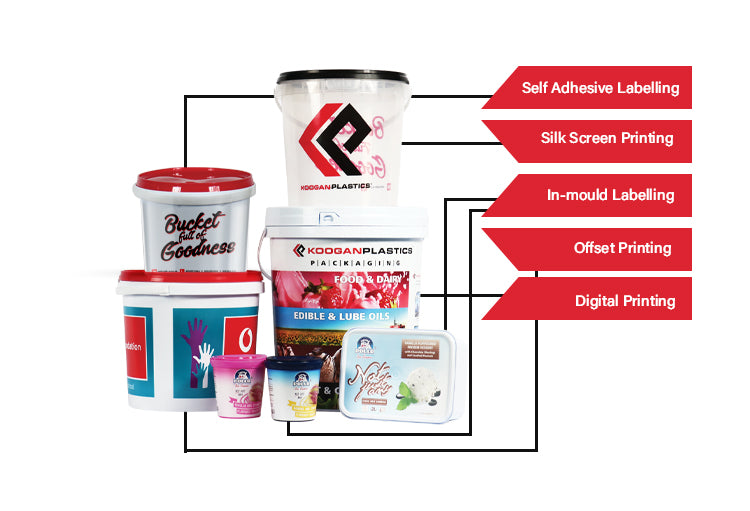 Established

1990

Employees

300

Company level

2
Build brand trust
Testimonials
Nice neat affordable and helpful staff
Imraan Seedat
Quick and efficient service.. keep it up
Ridwaan Desai
Excellent quality products and very friendly staff.
Aneesa Vadia
Since it is situated in a private road, my GPS had trouble finding the location but Google Maps was accurate in finding the place.
Chris Malanda
Recycling

Another diverse speciality and initiative in reducing our carbon footprint is our recycling facility which is used for converting printed or plain plastic production waste into palletized form for re-processing. Materials include PP, HDPE, LDPE, and LLDPE. The plant is equipped with degassing facilities for solvent and ink extraction on heavily printed materials which enhances the quality of the palletized product.

Engineering

Koogan Plastics has in-house toolmaking and engineering facilities which enables our service offering to cater to clients' "concept to finished product" requirements. Our tailor-made solutions allow us to develop, design, manufacture and produce custom made packaging to suit the needs of our customers. The engineering department further compliments the maintenance and support requirements of our plant and equipment and now offers its services to the wider public.

Packaging

Our rigid packaging product range includes customized and generic containers, tubs and buckets ranging from 500ml to 25 litres which are manufactured to supply market segments such as Paint, Chemical, Food, Dairy, Cosmetic, Medical waste and pharmaceutical packaging across various industries nationally and abroad.